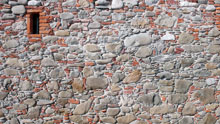 One can take advantage of the silence or create something different each day:
Pedal along the banks of the Serchio River, in the close vicinity of the Park on the River or across the hills on a mountain bike to the sea.
Reach Lucca's historic centre in 5 minutes, situated in the tree-lined street of the ancient walls,
Visit Lucca's Villas: splendid architectural witnesses of the nobility of the 1500"s
Explore the outskirts: the Coast of Versilia and the mountains of the Garfagnana, which are half an hour away by car, The "Cinque Terre" approx 50km.
Reach the important cities of Tuscany: Florence, Pisa and Siena.

Our ideas...